We Offer Full Service Plumbing in Sugar Land Texas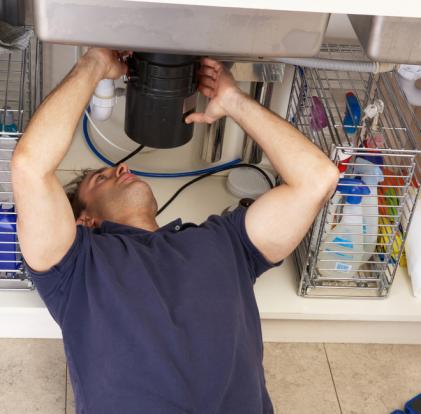 No matter what kind of residential or commercial plumbing need you have, our Sugar Land plumbing team can handle it. All of our team can handle your everyday plumbing repairs, from clogged drains and toilets to faucet installations, but we also keep experts on the team who specialize in tankless water heater installation, water softener system maintenance, repiping with copoper and PEX pipes, garbage disposal service, commercial plumbing installation and repair, and a wide variety of plumbing services. We are dedicated to being your plumber for virtually any repair, installation, or maintenance need.

Workmanship is Only Half the Job

Knowing how to snake a drain or fix a flapper valve is only half of the job, and sometimes it's the easy part. Where our plumbers truly excel is in providing impeccable customer service. Whether you need fast action during an emergency, cooperation when it comes to rescheduling a larger job, or clear communication when it comes to an unexpected pricing change, you'll always get it form us. We believe that the best kind of plumbing is the kind you can take for granted, and that goes for the best kind of plumber, too.

---
Any Plumbing Issue You Might Have, Our Sugar Land Plumbers Have Got you Covered

Here is a sampling of the specialties that our plumbing contractors in Sugar Land are qualified to handle your

New Construction and Remodels
Water Heater Repair & Installation
Tankless Water Heater Installation & Maintenance
Filtration & Purification Systems, Including Reverse Osmosis Systems

Sink & Faucet Installation And Repair
Interior & Exterior Drain Cleaning
Diagnostics Reviews
Drinking Fountains
Sewer and Main Line Excavation
Garbage Disposal Installation and Repair
Ice Machines
Polybutylene Repiping
Trenchless Sewer Repair

Removing Tree Roots
Yard and Indoor Fountain Repairs
Bathroom Bathtub Plumbing
Commercial and Residential Drain Maintenance
Gas Pipe Installation and Repair

Heat Pump Units
Underground leaks
Sewer smells
Tune ups and Maintenance
---
If you don't see what you're looking for on the list, give us a call anyways. We're always adding new services to our offerings, so give us a call and we'll see if we can help. We also have friends in related industries, so we may be able to help you find a professional for other home service & repair needs, as well.

Our Service Area
Our team is proud to service not only Sugar Land, but also Richmond, Rosenberg, Greatwood, Cinco Ranch, Missouri City, Bellaire, Kay, Houston, Pearland and Pasadena. If you need a plumber farther north, visit The Woodlands Plumbing. We can also recommend Coppell Plumbing.
---