Sugar Land Drain Clearing Professionals

Nobody wants to deal with a clogged drain if they can help it. A drain can clog quickly, for seemingly no reason at all, and it can quickly put a damper on the rest of your day. That's why our Sugar Land plumbing team includes dedicated drain cleaning specialists who can bust your clogs and let you get back to your day in record time. We are also equipped to help keep your drains cleaner for longer, using only the safest, most effective, and most environmentally friendly methods. Call our Sugar Land clog removal team today and see the difference for yourself.
Proper Drain Maintenance Goes a Long Way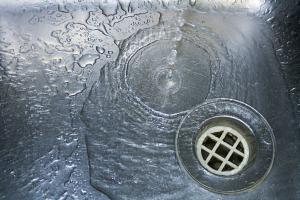 It's easy to avoid a lot of clogged drains if you know what to look for. For kitchen drains, the number one cause of clogs is grease. If your kitchen sink is one of the regularly cloggers, try pouring your grease and oil into metal containers and throwing them out once they've cooled, instead. While it's best to run your garbage disposal with the coldest water under most conditions, if you must wash grease down the kitchen sink, briefly turn up the water to a luke warm temperature. That will help prevent the grease from coagulating and help it make its way to your sewer.

In the bathroom, hair and soap scum causes most clogs. Drain filters and mesh screens can help prevent hair from going down the drain and getting caught on the interior of your pipes. Hair is particularly troublesome, because other debris can catch onto it easily and make a bad clog that much worse. If you do find some hair down your drains, we suggest using a drain snake before turning to a liquid drain cleaner, since many of the liquid drain cleaners can cause substantial damage to older plumbing systems.

Clog Causing Items Found By Our Sugar Land

Plumbers

You'd be surprised at some of the things our Sugar Land plumbers have fished out of drain lines. If you have small children, take the necessary steps to keep your drains as covered as possible, with screens and meshes. Do not leave your young children unsupervised around your drains, toilets, or near any grate that can easily be removed.

Our Sugar Land Drain Clearing Team Knows There Are Unavoidable Clogs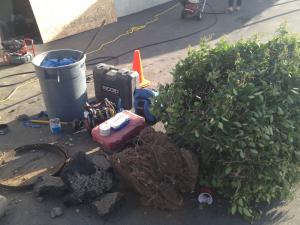 Outside the home, tree roots are the most damaging drain invader. Sewer lines in particular often fall victim to invasive roots, especially by roots from older and old growth trees. While we can snake large drain lines as deep as 250 feet, it may be necessary to replace your sewer line with a newer sewer that can withstand that kind of pressure for longer. Fortunately, newer drains are typically constructed out of smoother and more impenetrable materials, which means even the most invasive roots usually become non-issues for years to come after replacing your sewer line.

Our Service Area
Our team is proud to service not only Sugar Land, but also Richmond, Rosenberg, Greatwood, Cinco Ranch, Missouri City, Bellaire, Kay, Houston, Pearland and Pasadena. If you need a plumber farther north, visit The Woodlands Plumbing. We can also recommend Coppell Plumbing.
---